Microsoft Bing is reportedly set to revolutionize the way we search the internet with its new ChatGPT integration. Dubbed the "new Bing," this integration will be powered by OpenAI's GPT-4, a faster and more advanced version of the popular language model ChatGPT.
According to a Medium post by user Owen Yin, the search bar is being transformed into a chatbox, offering users a more conversational experience. With a prompt inviting users to ask it anything, they will be able to take advantage of the 1000-character limit to provide context, give specific instructions, and even provide examples.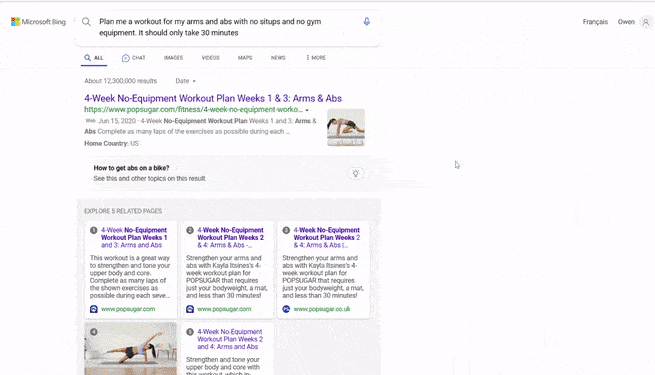 A Personal Research Assistant with Up-to-Date Information
One of the key features of the new Bing is its ability to perform research on behalf of users. Unlike ChatGPT, which has a data cutoff of 2021, the new Bing will have access to up-to-date information. When users ask a question, the AI will interpret it and carry out a number of related searches, compiling the results and summarizing them for the user. Bing will also highlight important phrases and indicate the source of the information, allowing users to verify the claims made.
In addition to searching the internet, the new Bing will also be able to carry out complex tasks that users would typically have to do themselves. By providing information on personal preferences, budget constraints, location, and time requirements, Bing will be able to tailor its responses to the user's needs and interests. For example, users can ask Bing to generate meal plans or travel itineraries, or even more creative tasks such as writing a rhyming poem or creating a short story.
Interact with AI in a Human-Like Manner
The new Bing will also have a conversational aspect, allowing users to interact with it in a human-like way. According to Owen Yin, the AI will prompt users to start talking to it, and even respond with follow-up questions and suggestions. However, for those who prefer the traditional search experience, the results page will still be available, and users will be able to switch between search and chat from the toolbar.
To access the new Bing, users were purportedly asked to join the waitlist on bing.com/new, though this link seems to have been deactivated for now. However, Microsoft and OpenAI may experience delays as they work to scale their servers, so users may have to wait for access.
It should be noted that this information comes from a Medium post by user Owen Yin and has not been confirmed by Microsoft or OpenAI. As such, details should be taken with caution and treated as unverified until officially announced by the companies involved.
Credit for all images in this article goto: Owen Yin (@Owen_Yin)