On February 7, 2023, Google announced its latest artificial intelligence (AI) chatbot technology, named BARD. This announcement confirms rumors that the company was developing a rival to OpenAI's popular conversational AI service, ChatGPT.
What is BARD?
According to Sundar Pichai, CEO of Google and Alphabet, BARD is an experimental conversational AI service that will answer users' queries and engage in conversations. It will use information from the web to provide fresh and relevant responses, drawing on the "breadth of the world's knowledge" and the intelligence and creativity of Google's large language models.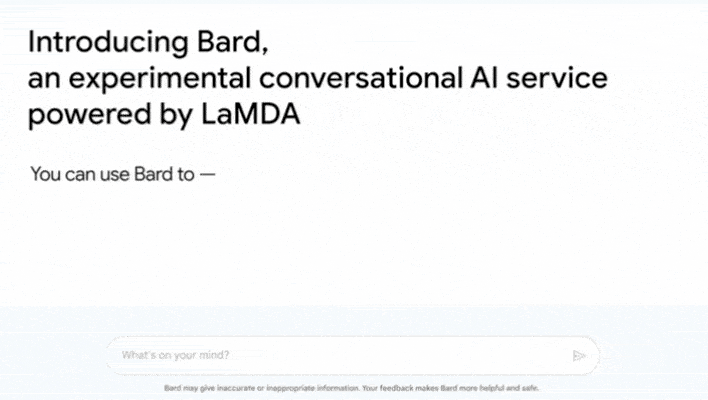 Google's Answer to ChatGPT
Google CEO, Sundar Pichai, formally introduced BARD in a blog post as the company's answer to ChatGPT. Google aims to address the issues that ChatGPT faces and join the growing craze for conversational AI.
Roll-Out Plan for BARD
Google plans to roll out BARD to the public in a phased manner, according to CNBC. No specific details about the timeline or features of the phased release have been provided at this time.
BARD's release marks Google's entry into the conversational AI space, where it will directly compete with ChatGPT. This move shows Google's commitment to staying at the forefront of technology and innovation.
The launch of BARD is a significant development in the world of conversational AI and marks Google's entry into this space. With its focus on combining the breadth of the world's knowledge with the intelligence and creativity of its language models, BARD has the potential to be a powerful tool for users. As Google rolls out BARD in the coming weeks, it will be interesting to see how it stacks up against the established ChatGPT and what new features and capabilities it brings to the table.