There are many (too many) A.I content writing software currently on the market since Open AI opened the floodgates for access to GPT3, and it can be hard to tell which one is worth checking out and which to avoid. Although they are all based on the same technology, they are not all created equal, due to the variation in quality of the proprietary custom models built for each application.
We have taken a deep dive into Katteb.com to see what it has to offer and provide our honest review of its features and capabilities. Keep reading to find out if Katteb.com really is the new king of A.I writing.
(Full disclosure, if you do decide to try Katteb, we receive a small kickback for you using our links)
What is katteb.com?
Katteb.com is a revolutionary Artificial Intelligence (AI) writing tool that promises to help writers overcome writer's block and be more productive with their work. Katteb says it provides quality content and resources that can be used in various types of writing projects such as blogs, articles, and even books. The AI-powered technology works by providing contextual suggestions based on user input, so writers don't have to worry about going off track while they're trying to write.
In terms of reviews, the consensus seems to be that Katteb is one of the best AI writing tools available right now, which is why I was keen to give this a try.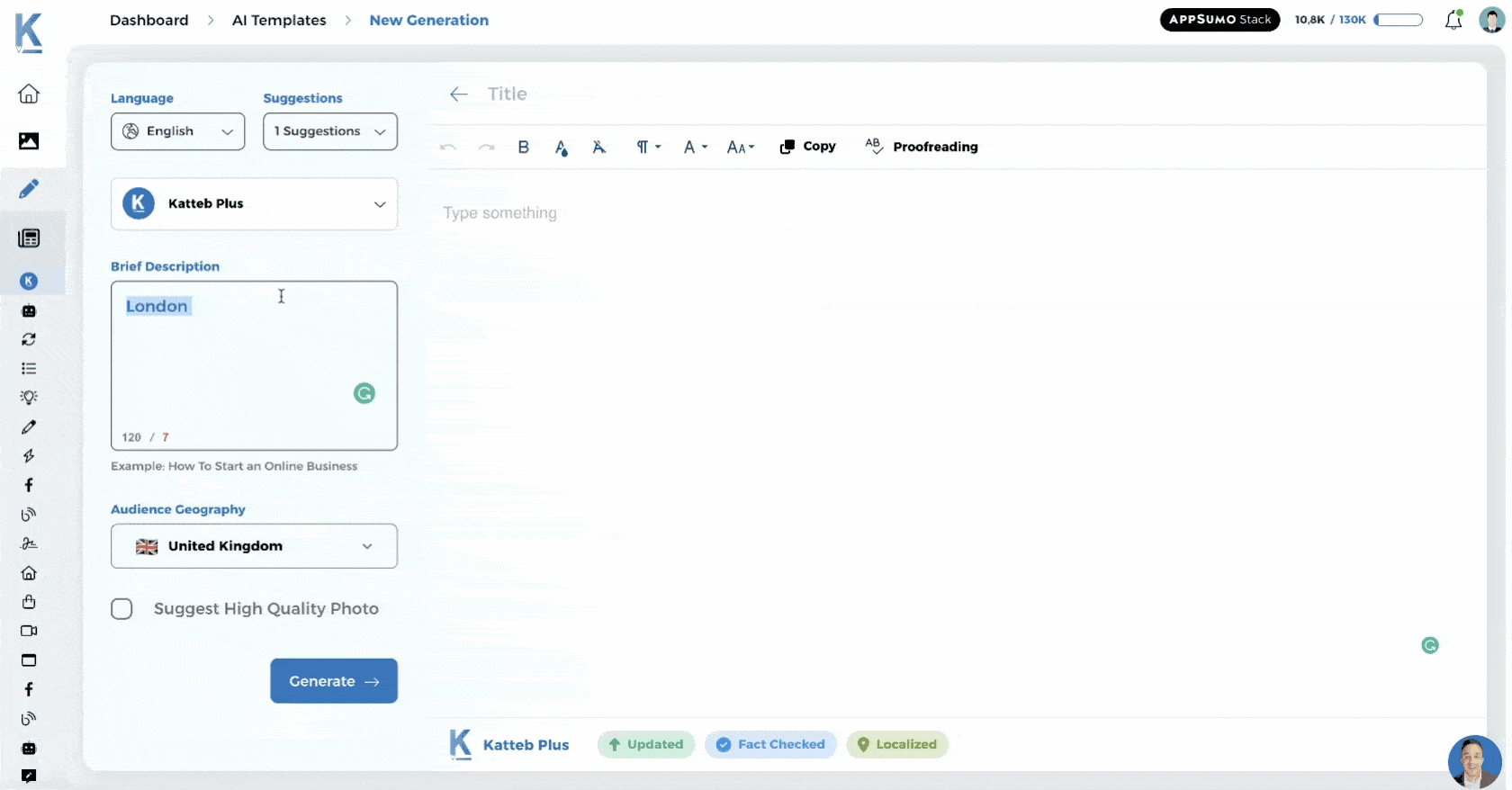 Features of the Platform
Katteb is a revolutionary AI writing platform that helps streamline the content creation process. It takes care of the tedious task of generating original content, giving you more time to focus on other aspects of your business. The platform uses advanced artificial intelligence technology to create high-quality content quickly and efficiently.
Katteb has been praised for its intuitive user interface and comprehensive features which include a.i image generation, long-form (researched) content writing, blog ideas, snippet writing, SEO tools and many more functions. The AI writer also has an advanced proofreader checker with real-time feedback to help improve accuracy and quality.
Overall, Katteb is a great choice for anyone looking for an efficient way to create high-quality content quickly without sacrificing accuracy or readability scores. Its intuitive user interface makes it easy for even beginners to use while its comprehensive features make it suitable for both casual and professional needs alike.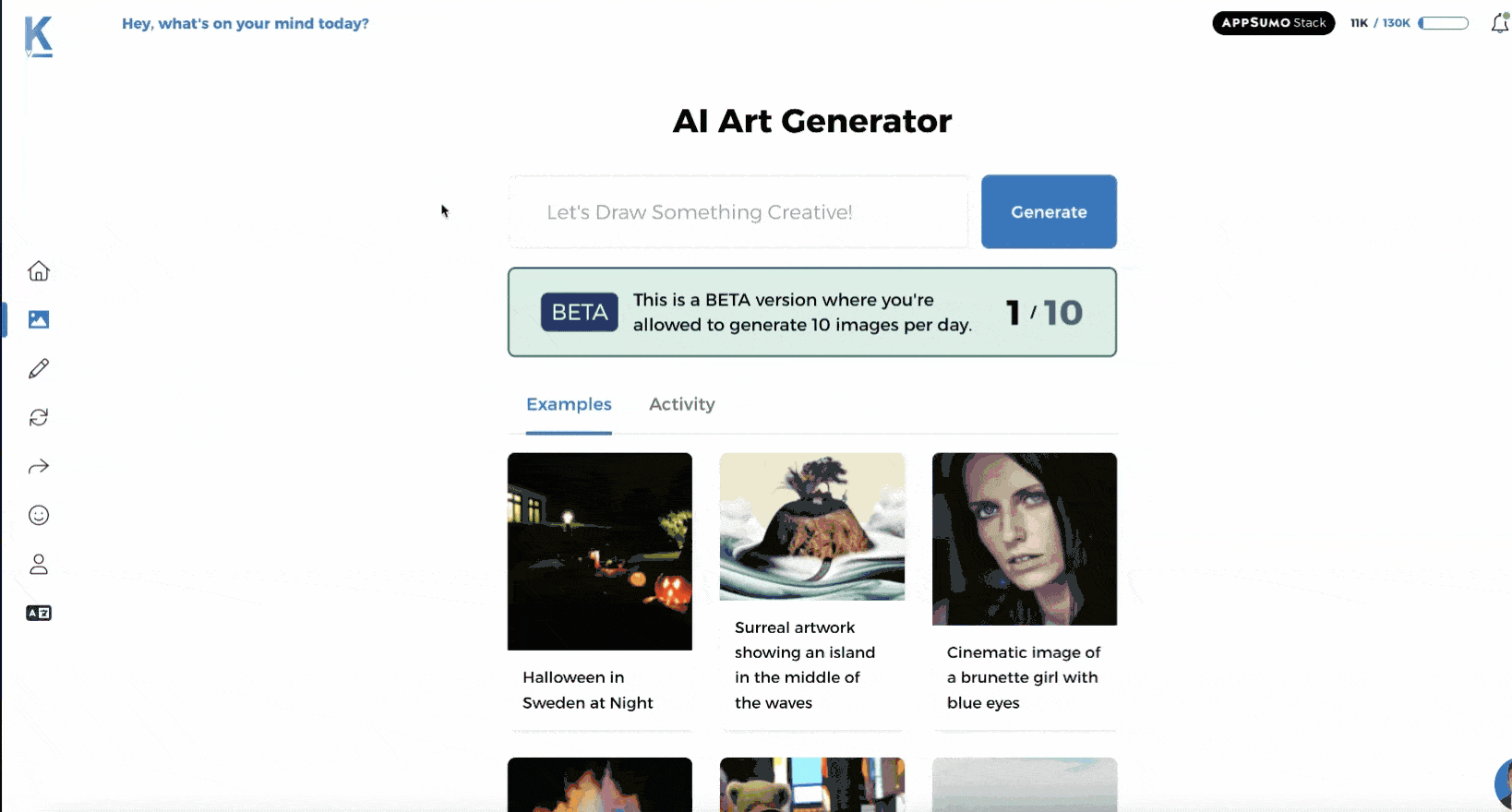 Our Testing
Even though GPT3 is only trained up until 2021, Katteb claim that their custom model is the best auto researcher available. With that in mind, I wanted to test it on some content writing about world events which happened today….Germany crashing out of the world cup.
In this test, I gave it the PROMPT: Write a blog about how Germany did in the word cup 2022 in Qatar
And after about 4 minutes of loading, It produced a 3400 word article, which frankly impressed me very much. A few of the goal/scores were incorrect, but the teams it played against, and the final score was indeed researched well and for the most part, correct.
>>>>>>>>>>> You may read the unedited output result HERE. <<<<<<<<<<<
How Does it Compare to Other A.I Writing Tools?
In a comparison of the top AI writing software, Katteb.com stands out due to its fact-checking capabilities. Powered by GPT3 Davinci-3 artificial intelligence and natural language processing.
But while Katteb offers impressive features, there are still some areas where it doesn't quite measure up to other AI writing tools. For example, some competitors offer more sophisticated editing options or better integration with other third-party services like WordPress or Shopify. Additionally, Katteb doesn't offer the same level of customer support as some other options on the market, as it seemed quite slow to get a response though this may not be an issue for some users who don't require extra help when using the software.
Pricing Plans and Options
Katteb.com is becoming very popular due to the low prices they are charging. For example, their most expensive plan is $25 per month, which gets you unlimited words. Far cheaper that many other a.i writers in a similar category of quality.
Overall, Katteb provides a great set of options for those looking for an AI article writing tool that can help them produce quality content quickly and efficiently. Whether you're looking for basic functionality or more advanced tools, they have something that'll fit your needs at an affordable price.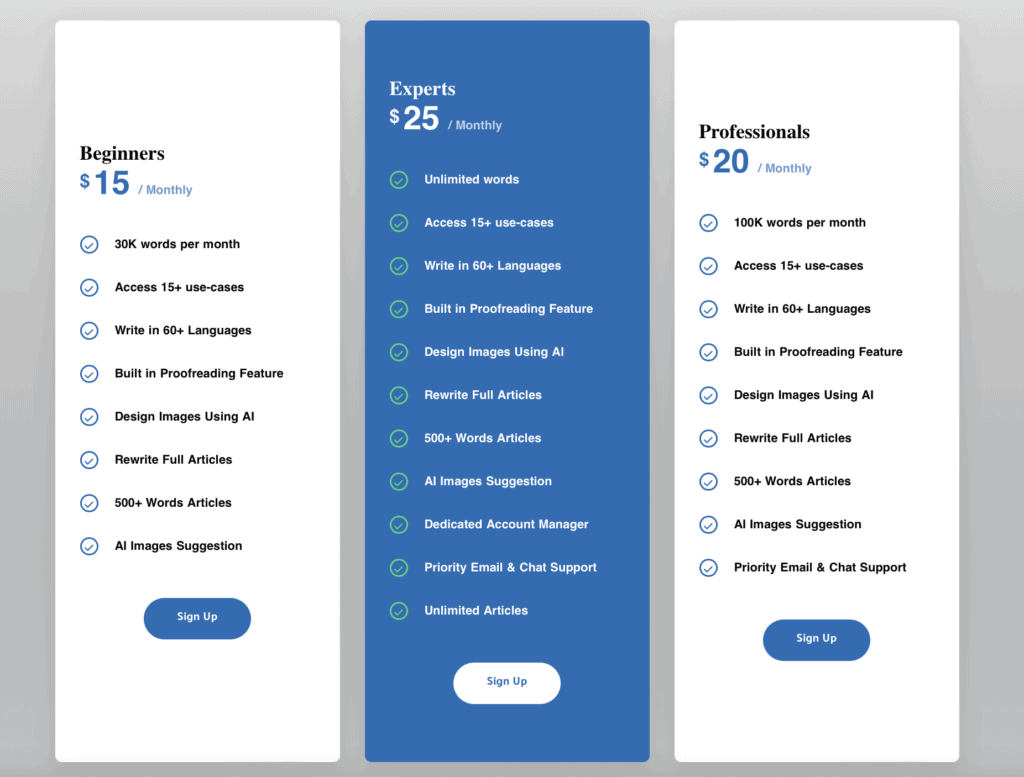 Is It Easy to Use?
The first thing we noticed about Katteb.com was how easy it was to use. You simply enter a topic and the AI will generate an article within minutes – no prior knowledge of coding or web development needed! The AI also features many parameters so you can customize your content according to your needs, such as adding images and other media elements.
Overall, we found that Katteb.com does indeed live up to its promise of being an easy-to-use and efficient AI writing software. The articles generated were well written, accurate, and free from errors – making them perfect for use on blogs or websites without any extra editing required! We also found the customer service team incredibly helpful when answering our questions about using the product, which was reassuring given its complexity and power.
So is Katteb.com the best A.I writer? Well, based on our experience, we believe it's one of the top contenders in this field – especially if you're looking for something that's easy to use yet powerful enough for complex tasks!
Final Thoughts on Katteb.com Review
All things considered, it s safe to say that Katteb is one of the best AI writing tools currently available on the market offering great value for money and helping users produce high-quality pieces quickly and easily.. If you re looking for an efficient tool that will help you
View Katteb.com