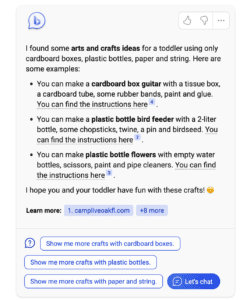 The world of technology is evolving at an unprecedented rate and this week has seen two of the biggest players in the field, Google and Microsoft, unleash major advancements in their respective AI offerings.
Google unveiled "Bard", an experimental conversational AI service, whereas Microsoft's partnership with OpenAI resulted in a more advanced AI conversational model that will drive updates to Bing and Edge. In this article, we'll be diving into the latest developments from Microsoft's event in Redmond, WA, and providing a comprehensive rundown of the exciting new changes coming to Bing.
Bing Gets a Boost
Microsoft has launched a limited taster of its new BING with its Chat Experience at BING.com. The four new areas of change coming to Bing include Search, Answers, Chat and Create. The updated search box now has a more conversational feel, with a design reminiscent of social media platforms like Twitter or Facebook. The new box has a character limit of 1,000 and aims to make the search process more interactive.
When you submit your query, results are displayed in a new way. On the left is a column with your standard "answers", and on the right is a box that explains how the system arrived at those answers. This box is home to the AI and fills up with real-time text, complete with animation and a "Stop responding" button in case you get tired of waiting.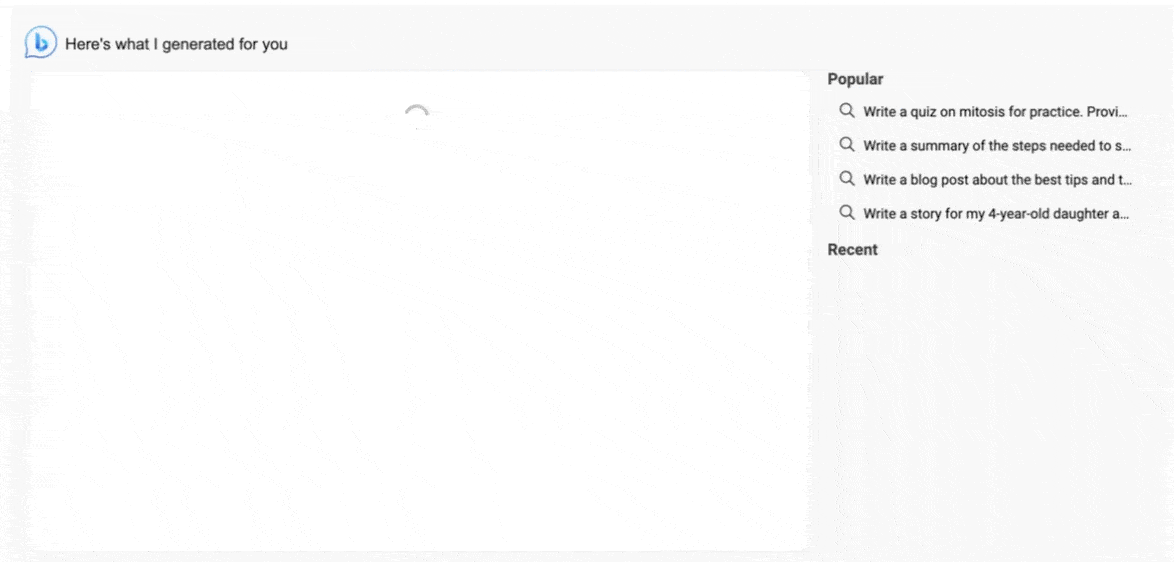 Revolutionizing the Search Experience
The Chat and Create features are the standout updates to Bing. Chat provides a new way to get answers to your questions. Accessible from the Bing results page, the Chat page allows you to continue the conversation about your ongoing search or start a new one. With the Broom icon, you can clear the slate and start fresh.
Bing's Chat feature is essentially an AI copilot, offering practical solutions to problems you're trying to solve. The Prometheus model powering this feature delivers impressive results and is much more versatile and useful than other chatbots you may have interacted with in the past.
For example, you can ask Bing to create travel itineraries or meal plans with specific parameters and it'll produce lists of what to do or make each day. During the demo, Bing generated a "3-day itinerary for Snoqualmie" and a "vegetarian meal plan with chocolate included in the dessert", and each time the results were returned in plain English, complete with sources cited. The system took just 5 to 10 seconds to produce results on the demo Surface laptop.
Testing Bing's New AI Features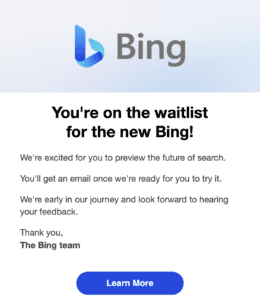 At the moment, access to Bing's new AI features is limited and only available through an invite-only preview. However, Microsoft is allowing a limited number of users to test the updates through their whitelisted accounts. If you're interested in getting early access, you can sign up by downloading the Bing app and filling out the form to request an invitation.
Microsoft's partnership with OpenAI is an exciting development in the world of AI and has the potential to bring major advancements to Bing and Edge. From the new conversational search to the AI copilot Chat feature, Bing is shaping up to be a powerful tool for anyone looking for answers and solutions online. It's an exciting time for the future of AI, and Microsoft is leading the charge.
So, as we look ahead, it's clear that AI will play a significant role in shaping our future and the way we interact with technology. The possibilities are endless, and it's thrilling to think about what the future holds.